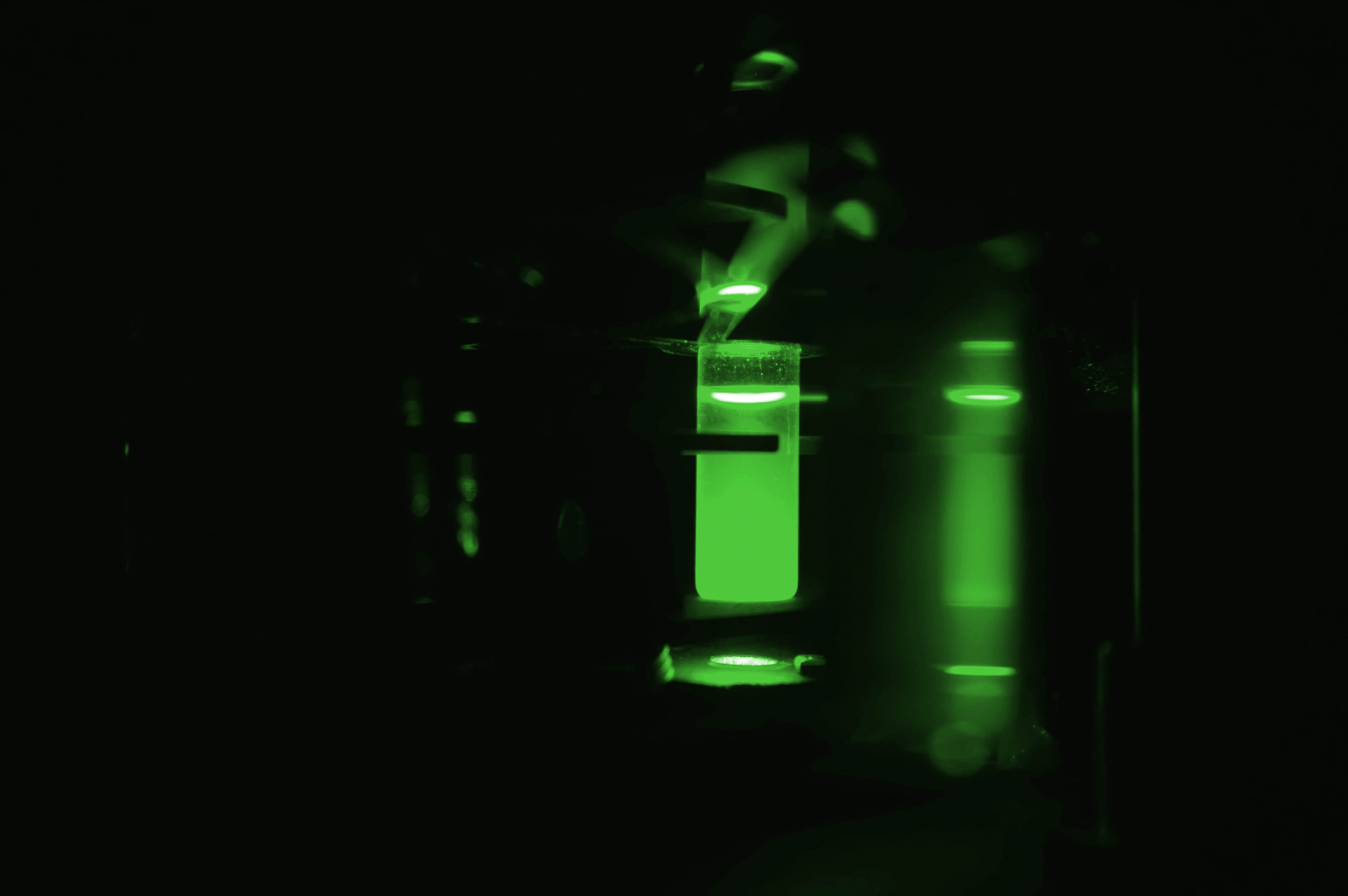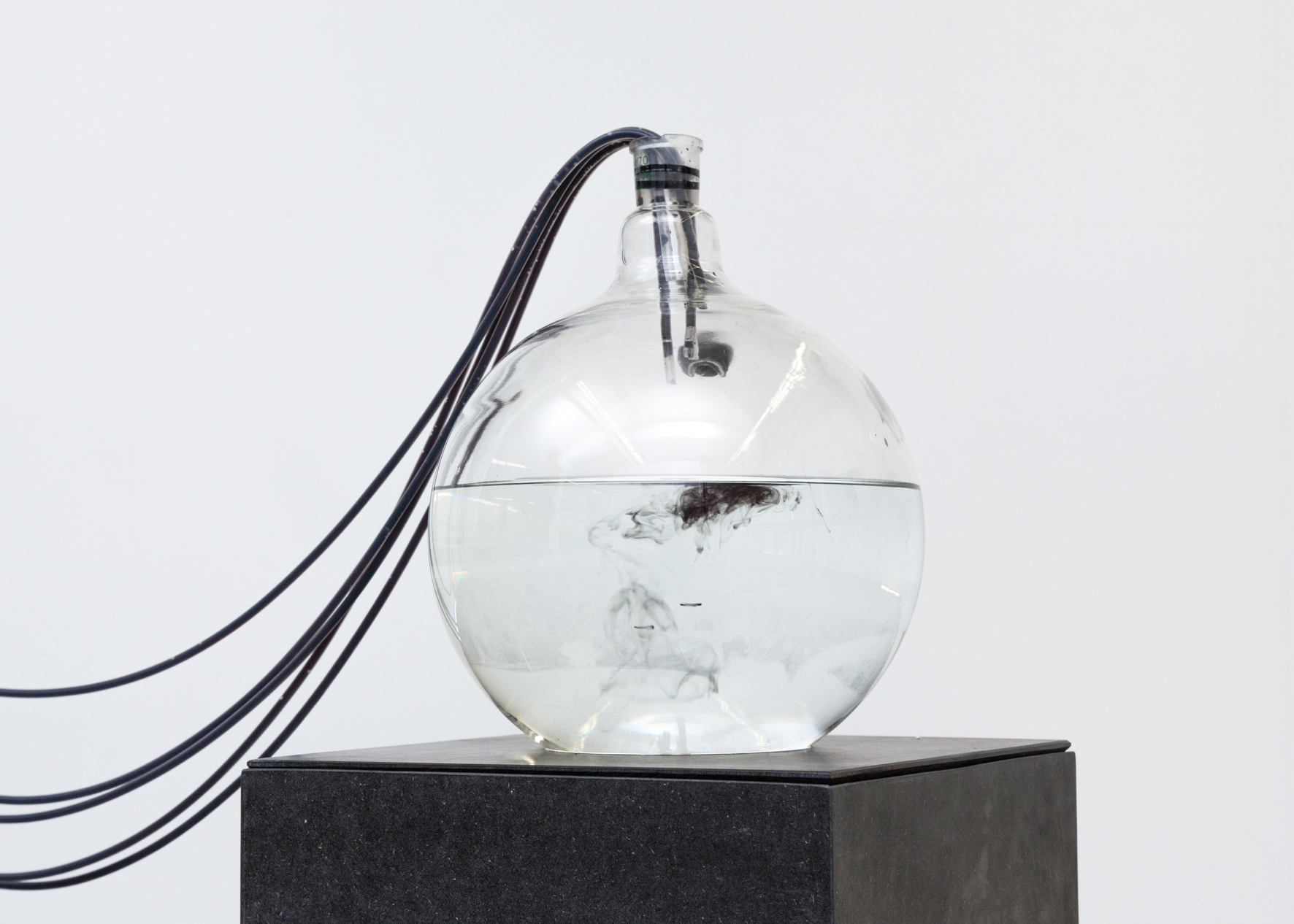 Camera Obscura & the artefacts of the invisible is part of a design research project that aims to rise awareness on the anxieties of progress in the age of the Anthropocene through new media ecologies. By merging electronic media, toxic artefacts and bioengineered organisms, this interactive installation uses bacteria as witness of an ecological shift that was caused by a massive spill of heavy metals (mercury) in the Rhone valley since the 1960's. Since then, the incident has been overall unspoken at social, political and / or economical level till 2015, when workers of the A9 highway, unveiled the dormant evidence laying under the mud at the river side in Turtig (Vaud, Switzerland).

The Camera Obscura is a DIY, (bio) hacked, opensource tool that uses the "blackboxed" dialogue between bacteria and toxic matter as non-human narrators (I use non-human carefully here, meaning that we humans failed telling liable stories about our damaged planet). By shifting the narrator, we discharge a shirking society to better confront the ecological shift, mourn the loss and seek for alternative futures.

It aims to translate scientific numbers into black drops of evidence into a crystal clear water within a glass reservoir. It aims to clarify how can a media approach help for a better understanding of global anthropogenic changes. 5 different samples with pollution levels from five different periods are reproduced within the vials. They are mixed with toxic mud, water and GMO with eGPF: a bacteria genetically modified that contains a fluorescent protein from jelly fish to communicate metabolic and transcriptional behaviour in an toxic habitat. Their interaction furnish us with information of its immediate surroundings. Data exchanges and conversations woven amongst kingdoms of living beings happening under the naïve regard of our contemporary society.

By merging electronic media and environmental monitoring, this installation uses bio reporters as a tool to gain understanding of the world; a microbe's perception of the Anthropocene translated into visual evidence.
Made with Biodesign for the Real World (BDRW): Sachiko Hirosue, Robin Scheibler. A project hosted at Hackuarium biohackerspace (HKRM), Univercité (UC).

Special thanks to Michael Pereira, Sachiko Hirosue, Daniel Sciboz, Nicolas Nova, Robin Scheibler, Marc Wettstein, Raphaëlle Mueller, Prof. Dr. Jan Roelof van der Meer and Simon de Diesbach.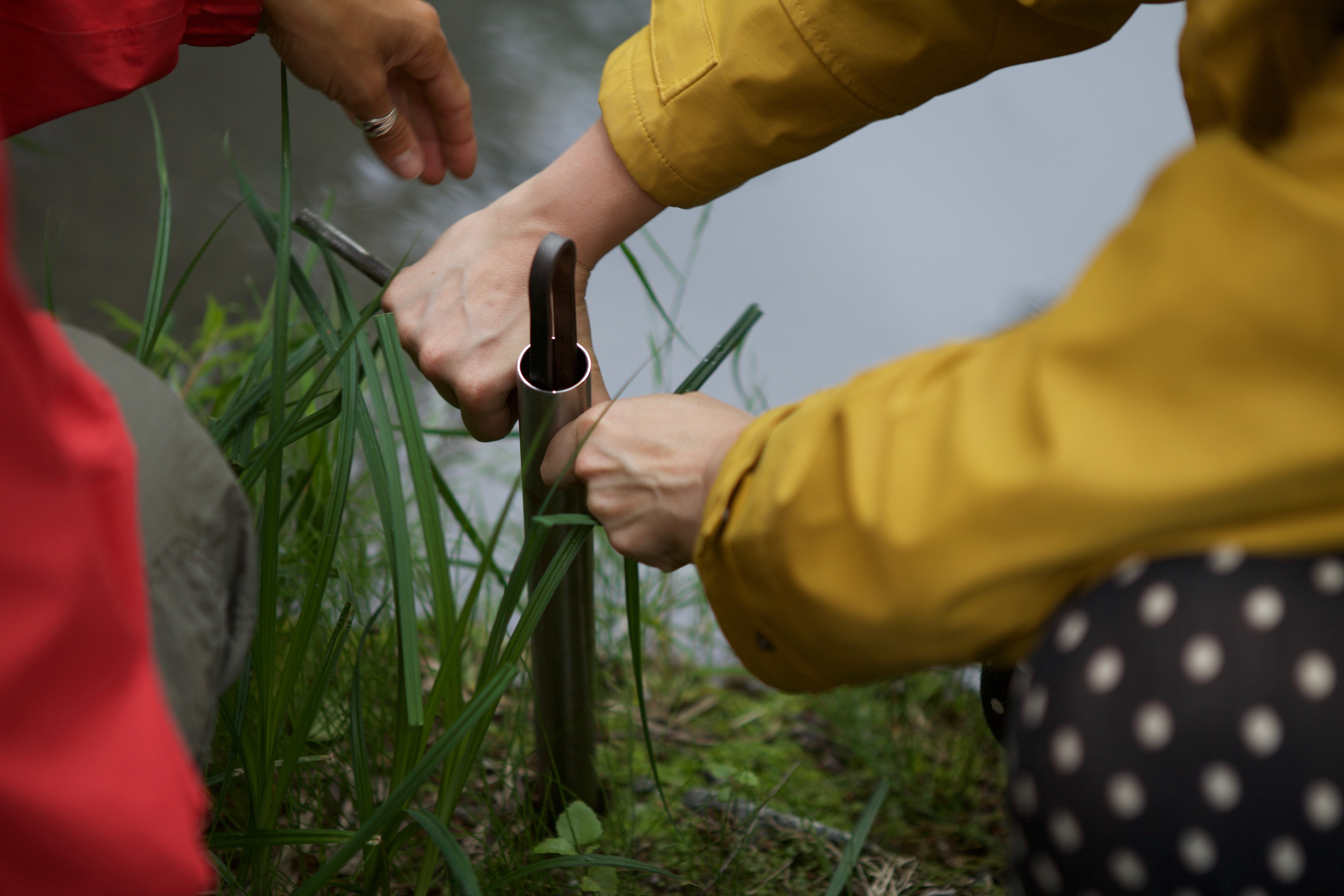 Artefact?
An artefact is an error in both telecommunications and scientific research; also, a modification of biological structure (bioengineered organism) and a object made by humans. This work uses artefacts in its different form as an expression of the invisible, pieces of reality selectively ignored by our capitalist society that accumulates 50 years of ecological awakening.