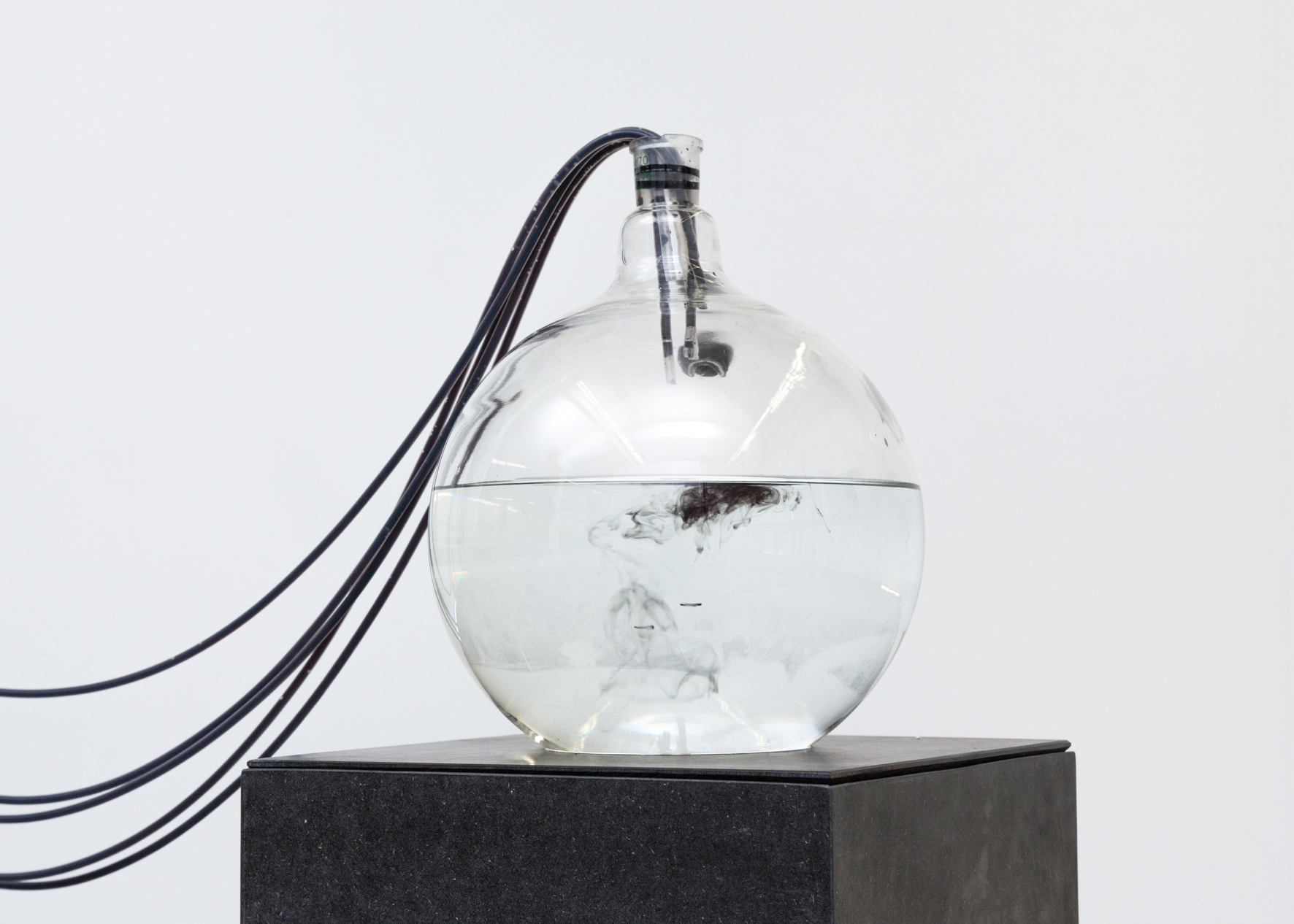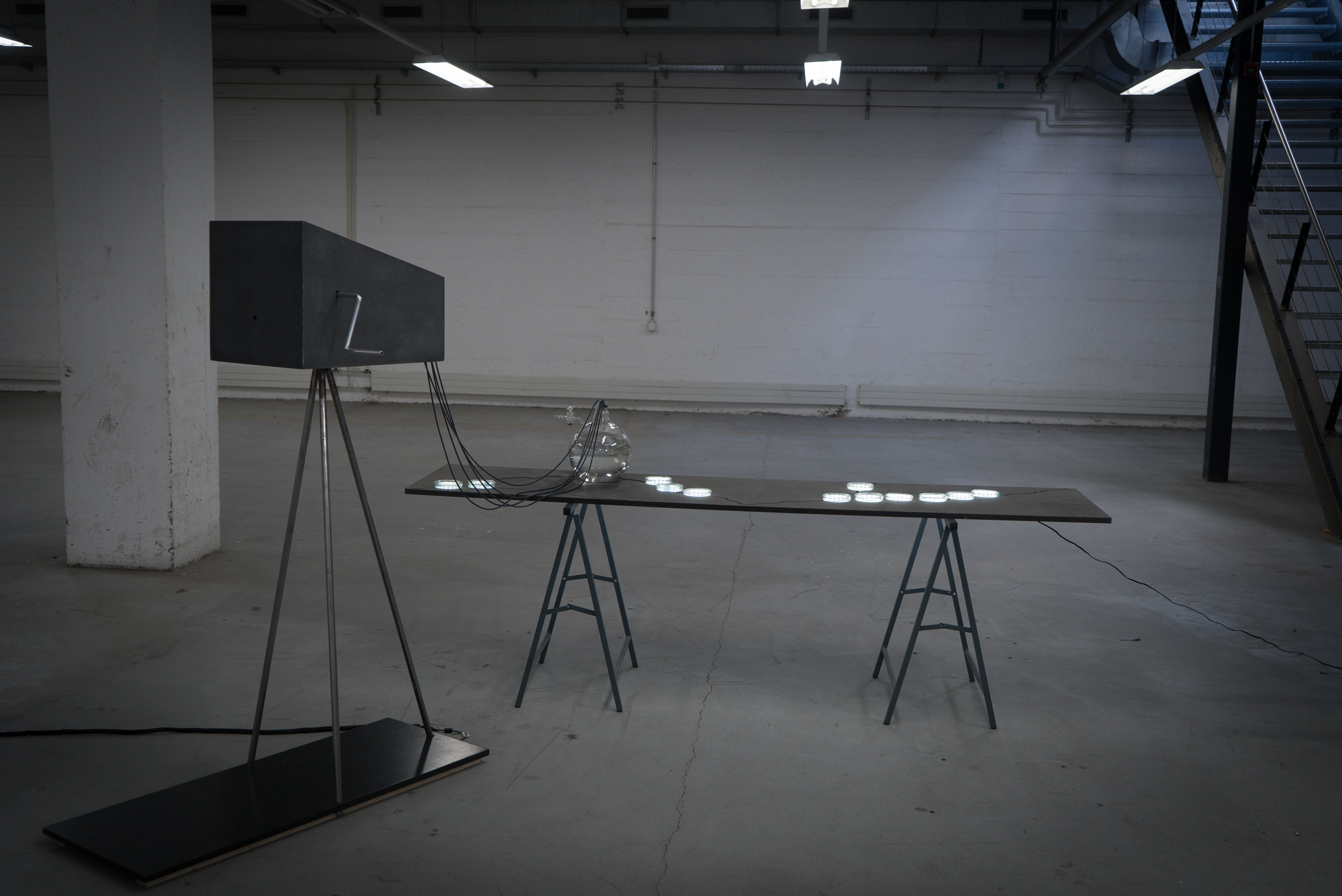 Camera Obscura & the artefacts of the invisible (Camera Obscura et les artefacts de l'invisible)
Master Diploma Project, @HEAD - Genève Master in Media Design graduated in 2016
Media Design, Haute école d'art et de design – Genève // HEAD- Genève. Juin 2016.

Tutors: Daniel Sciboz and Sachiko Hirosue.
Made with Biodesign for the Real World (BDRW), Sachiko Hirosue, Robin Scheibler.
Hosted at Hackuarium biohackerspace (HKRM), Univercité (UC).
Developed at BDRW, HKRM, Made@UC.

Video Shooting and montage: Fragment.in, Simon de Diesbach.
Special thanks to Michael Pereira, Sachiko Hirosue, Robin Scheibler, Marc Wettstein, Simon de Diesbach, Jan Roelof van der Meer.

« Camera Obscura and the artefacts of the invisible » highlights the traces and anxieties of progress through black boxed bio reporters that detect mercury existing in water. The case study is the Rhone river, polluted by industrial activities related to aluminium industry (Alusuisse, Lonza Group and other industries).
It aims to translate scientific numbers into black drops of evidence into a crystal clear water within a glass reservoir. It aims to clarify how can a media approach to polluted sites can help for a better understanding of global anthropogenic changes. Many tiny and almost invisible interactions materialise every second in our environment. Genes, bacteria or fungi are able to communicate metabolic and transcriptional behaviour in an habitat and furnish us with information of its immediate surroundings. Data exchanges and conversations woven amongst kingdoms of living beings happening under the naïve regard of our contemporary society.

By merging electronic media and environmental monitoring, this installation uses bio reporters as a tool to gain understanding of the world; a microbe's perception of the Anthropocene translated into visual evidence.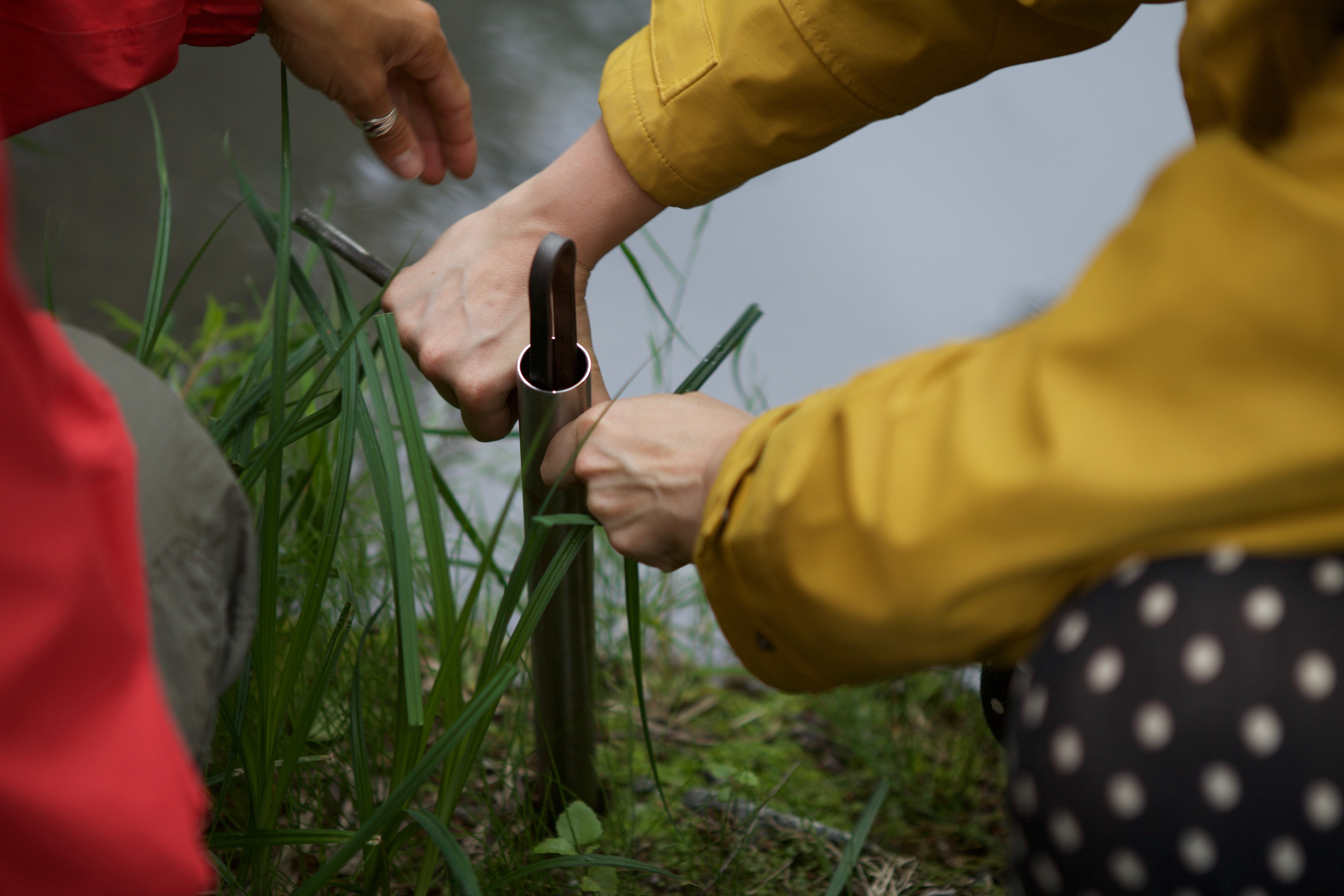 Artefact?
An artefact is an error in both telecommunications and scientific research; also, a modification of biological structure (bioengineered organism) and a object made by humans. This work uses artefacts in its different form as an expression of the invisible, pieces of reality selectively ignored by our capitalist society that accumulates 50 years of ecological awakening.