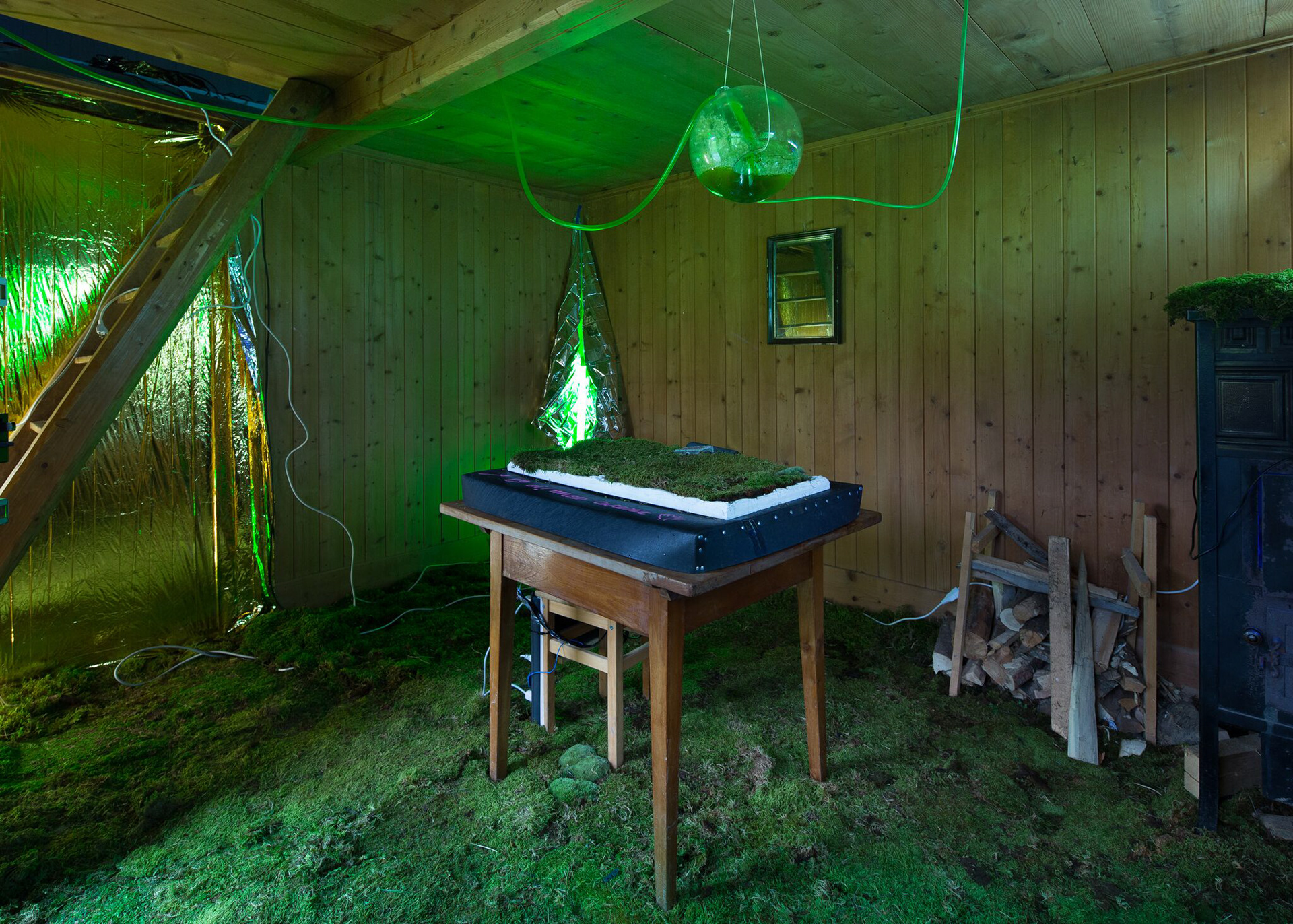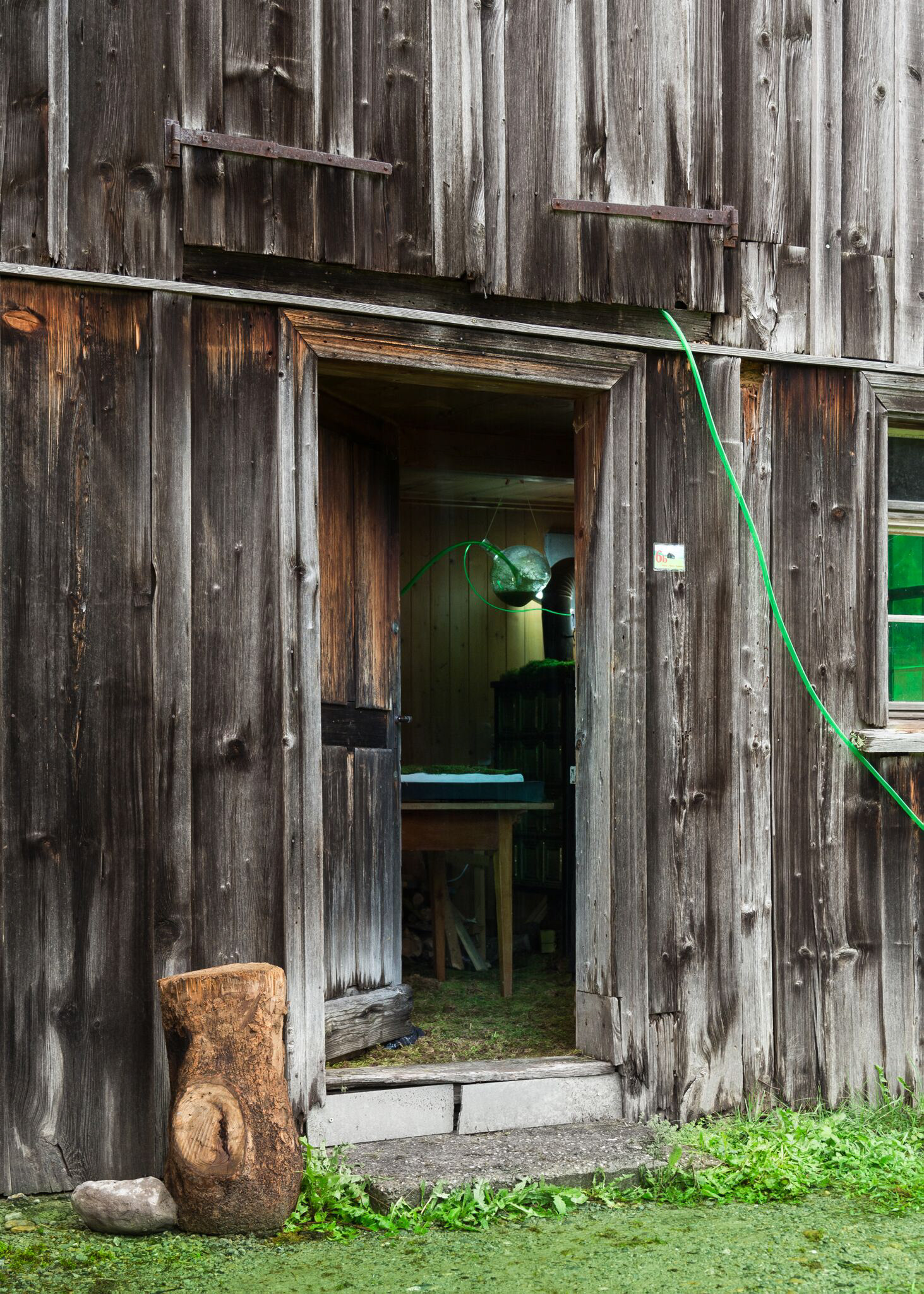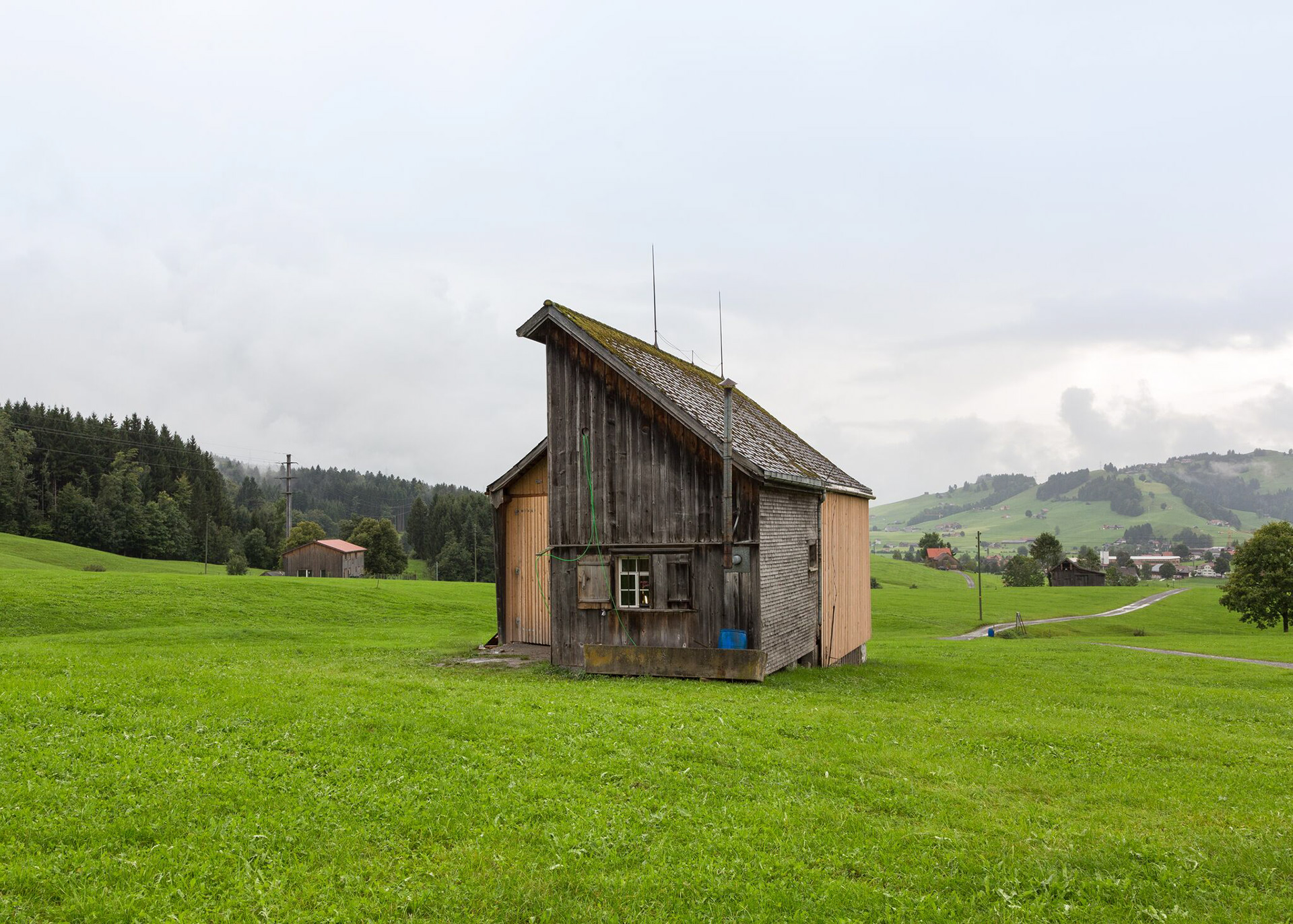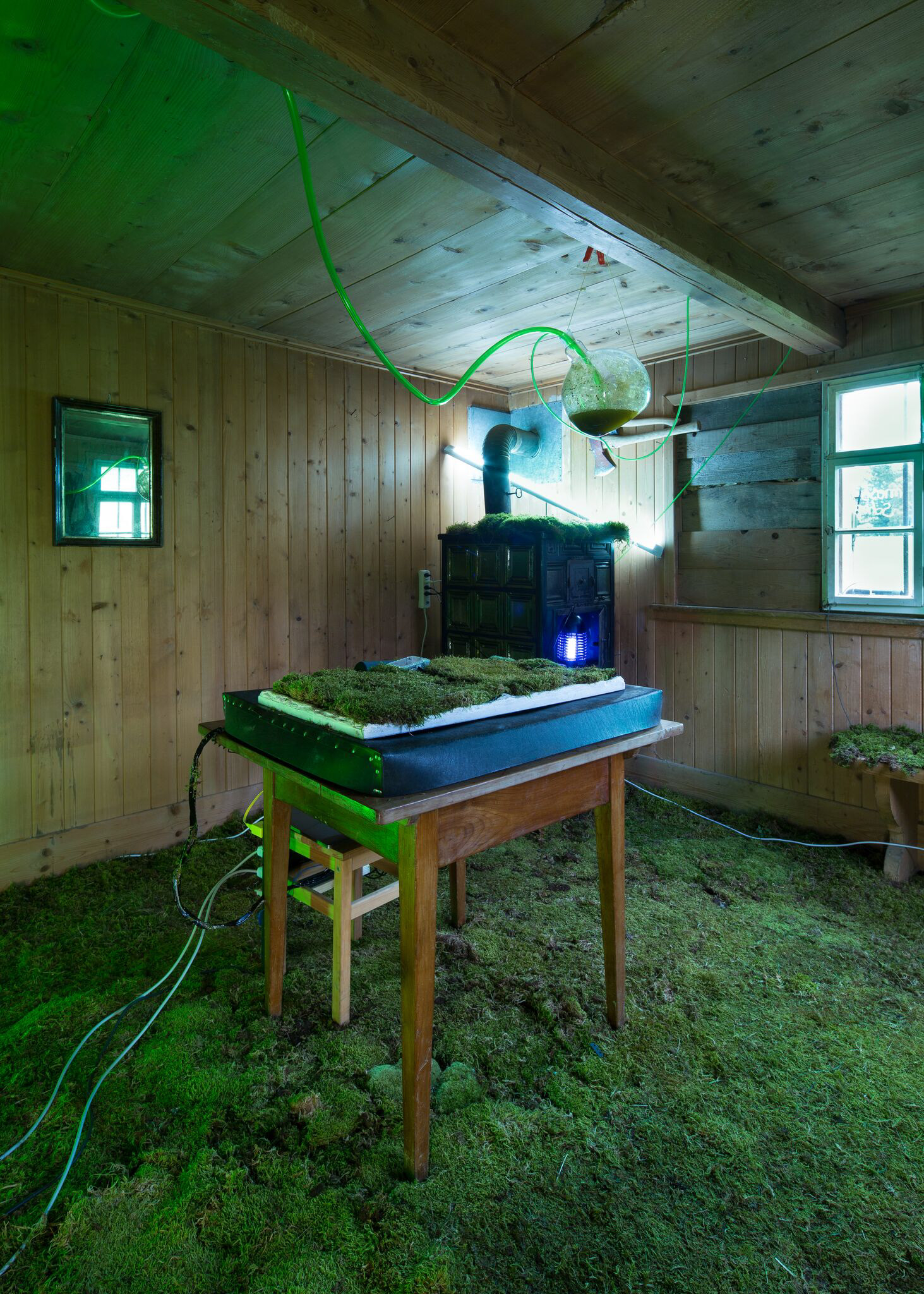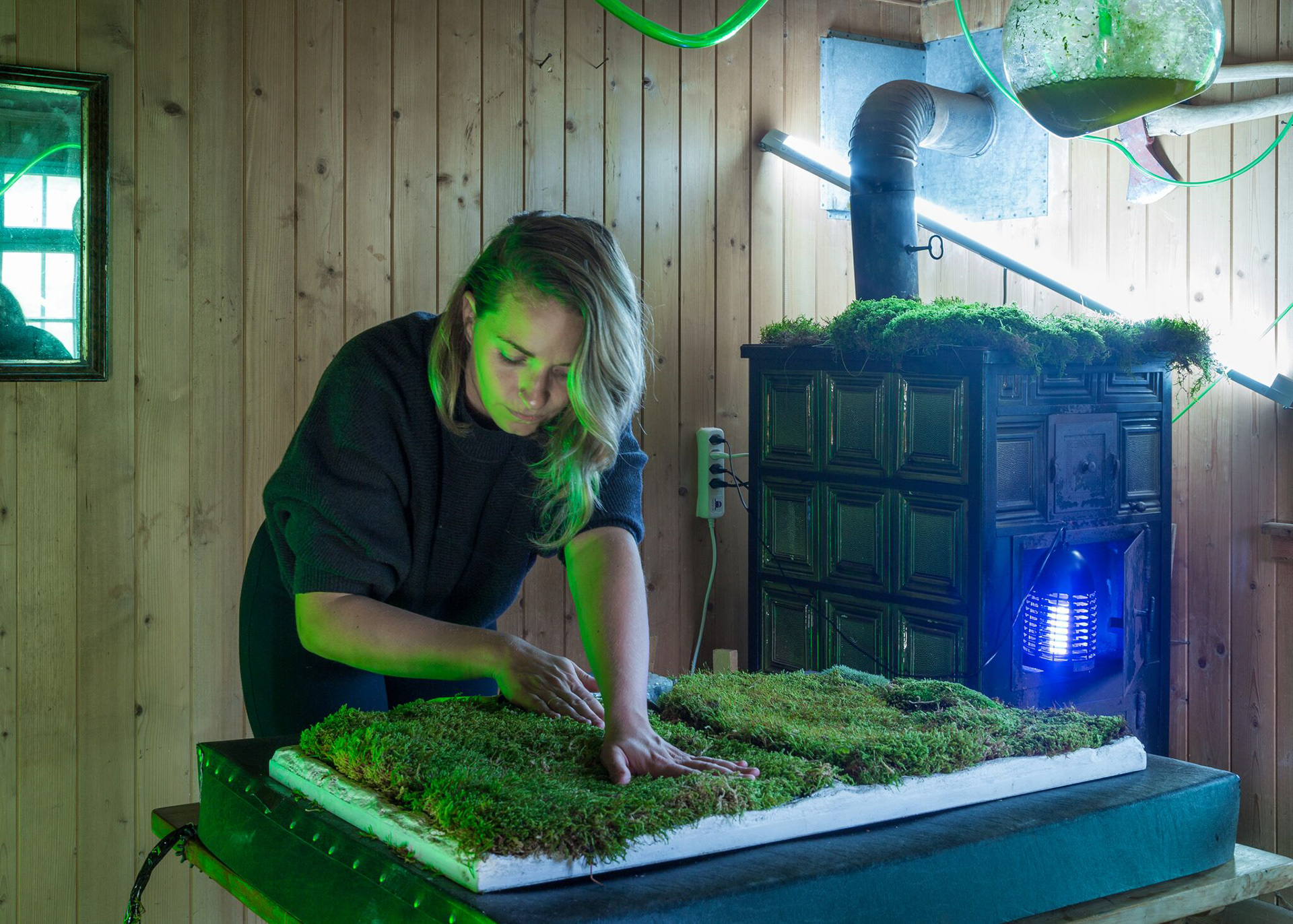 Mossphone at KlangMoorSchopfe with the collaboration of Raphaëlle Mueller and Oliver Keller. Photo Credits @Raphaëlle Mueller, 2017

Beyond IohT (the Internet of Hybrid Things)

"In the next century, planet will don an electronic skin. It will use the Internet as a scaffold to support and transmit its sensations. This skin is already being stitched together It consists of millions of embedded electronic measuring devices, thermostats, pressure gauges, pollution detectors, cameras, microphones, glucose sensors, EKGs, electroencephalograms. These will probe and monitor cities and endangered species, the atmosphere, our ships, highways and fleets of trucks, our conversations, our bodies - even our dreams".

- extract from "Earth donning an electronic skin" Business Week, 1999.
Another kind of skin formed millions of years before, when the atmosphere became breathable and mosses emerged from the oceans to conquer the land. Bacteria started to break down the stone releasing minerals and forming the soil where the windblown spores of moss had landed. The moss turf trapped decaying organic matter that accumulated at the base of the moss where it built up more soil.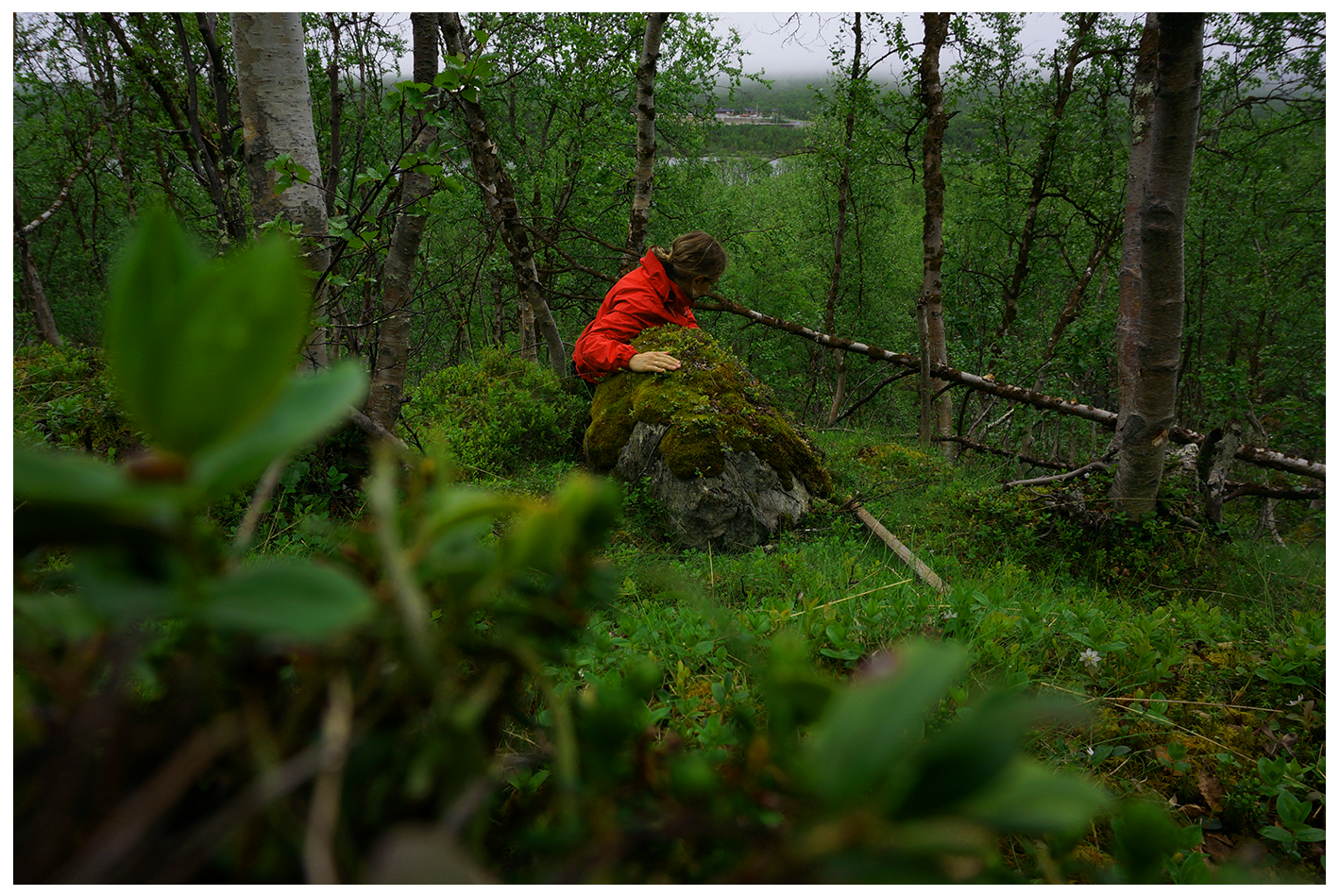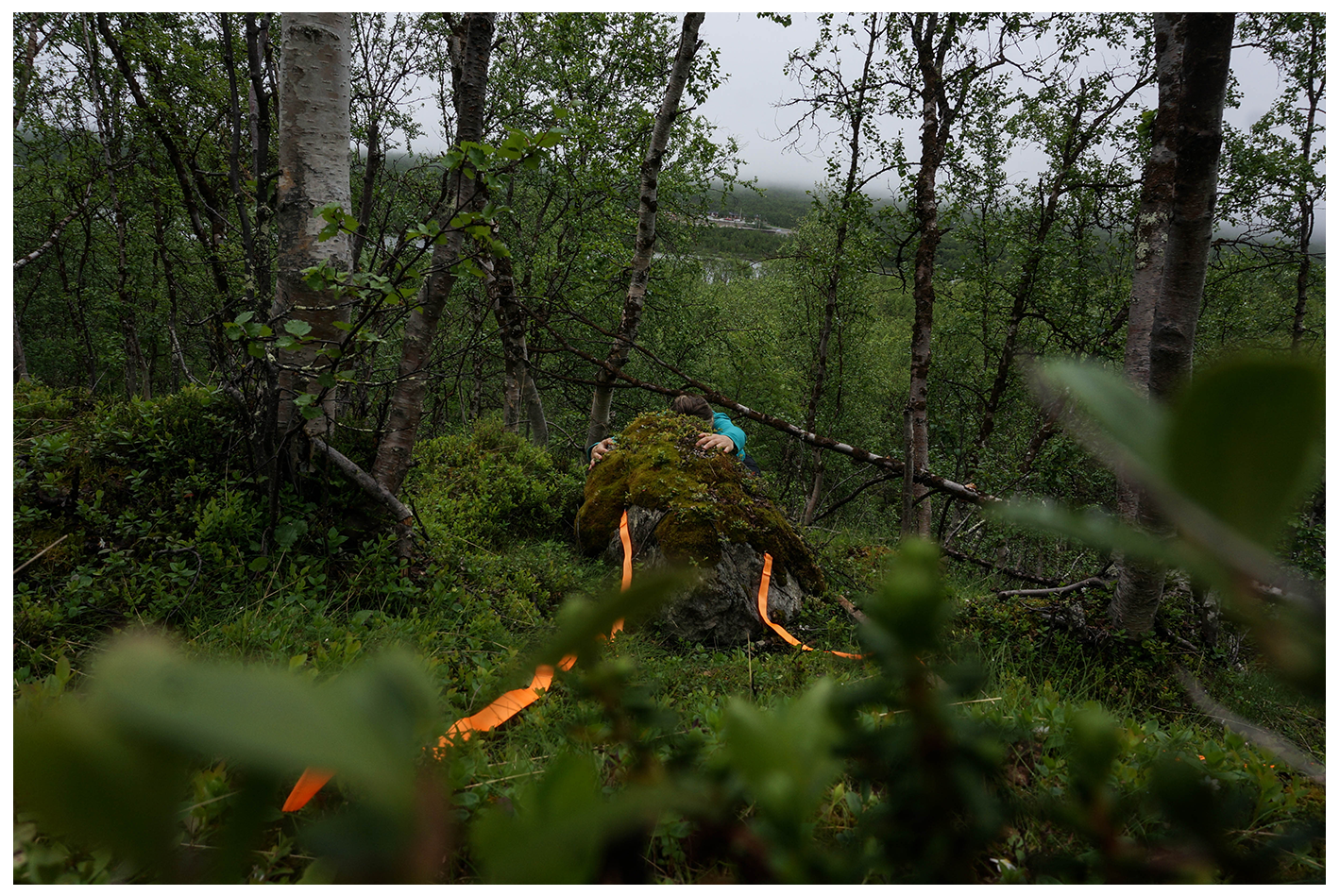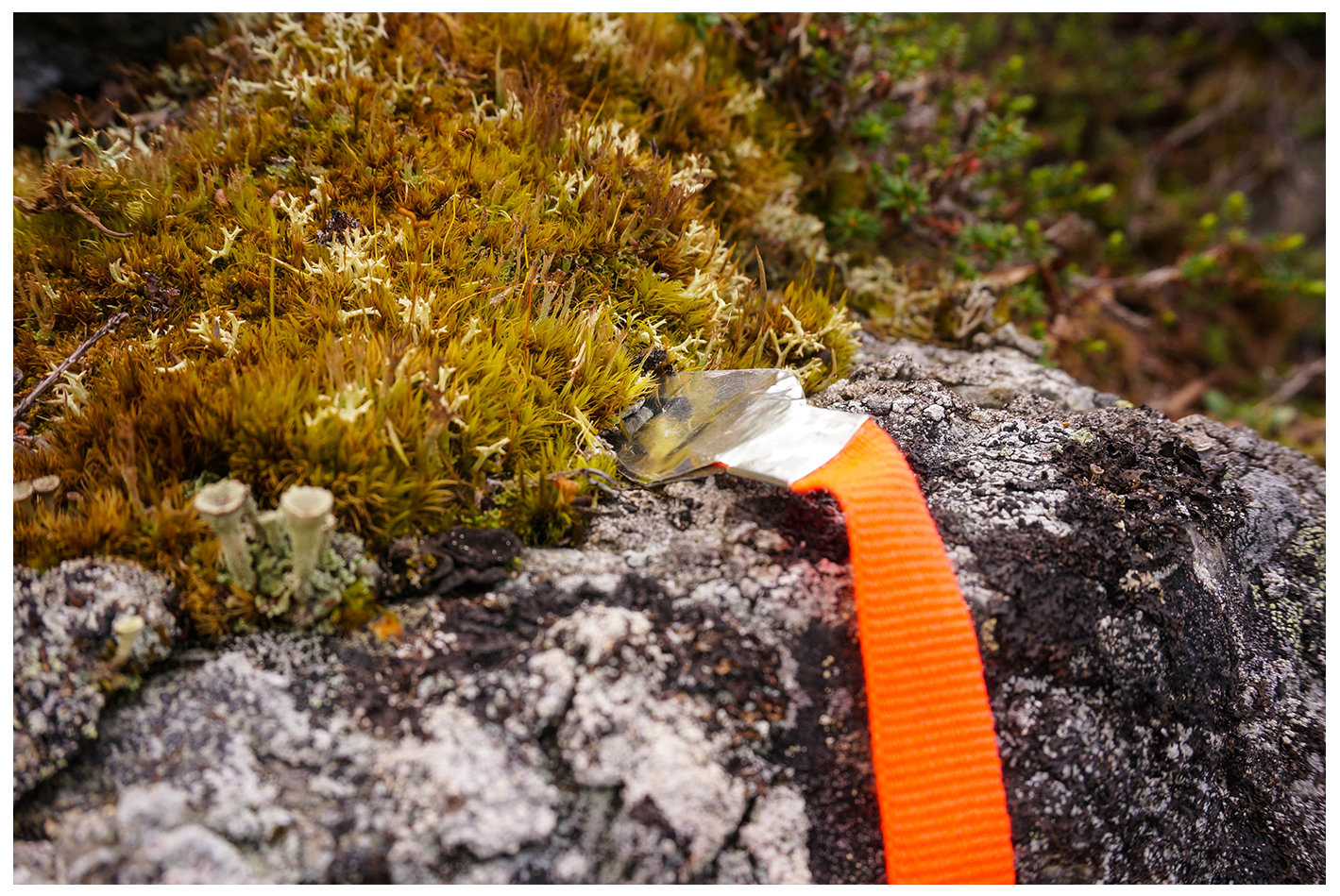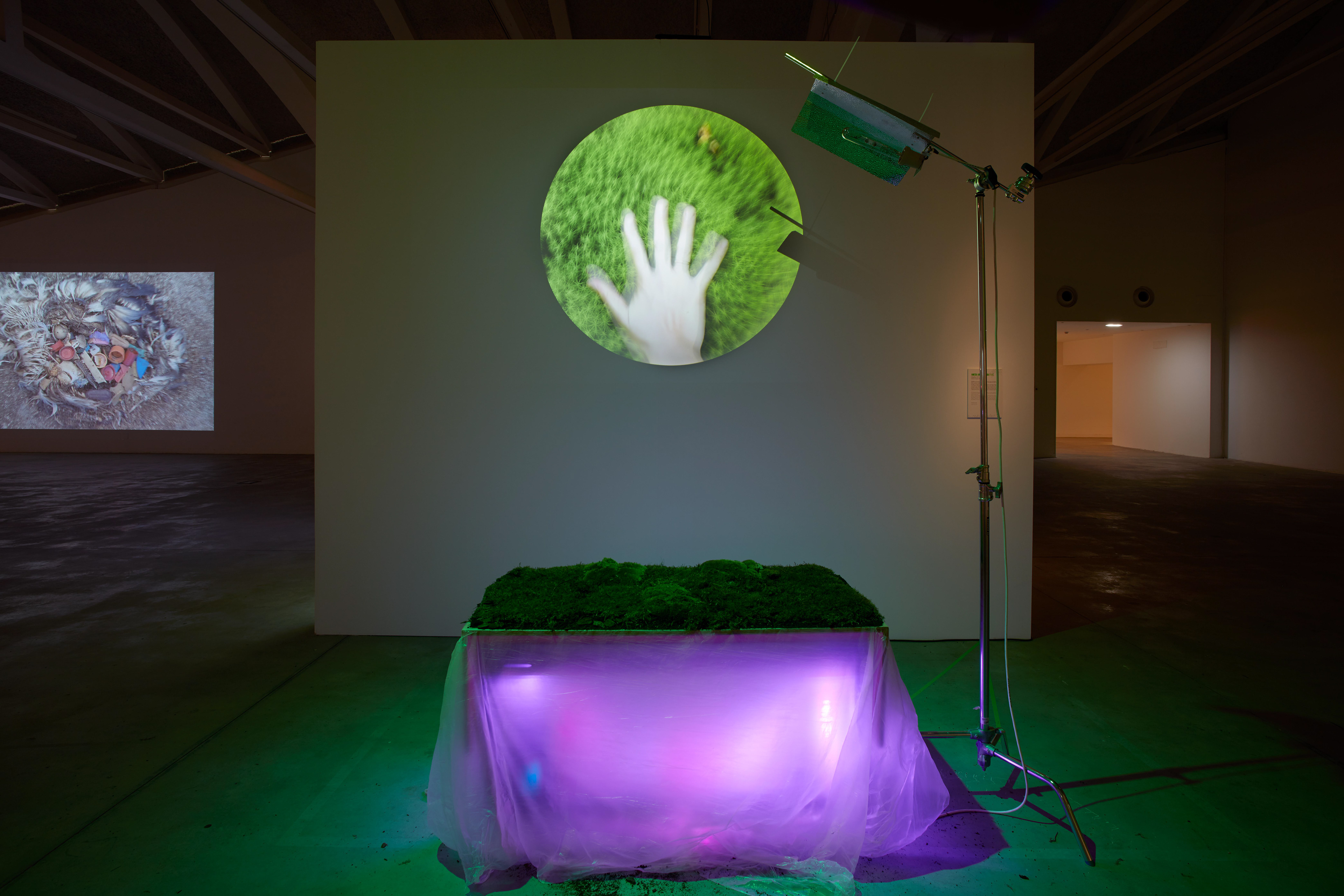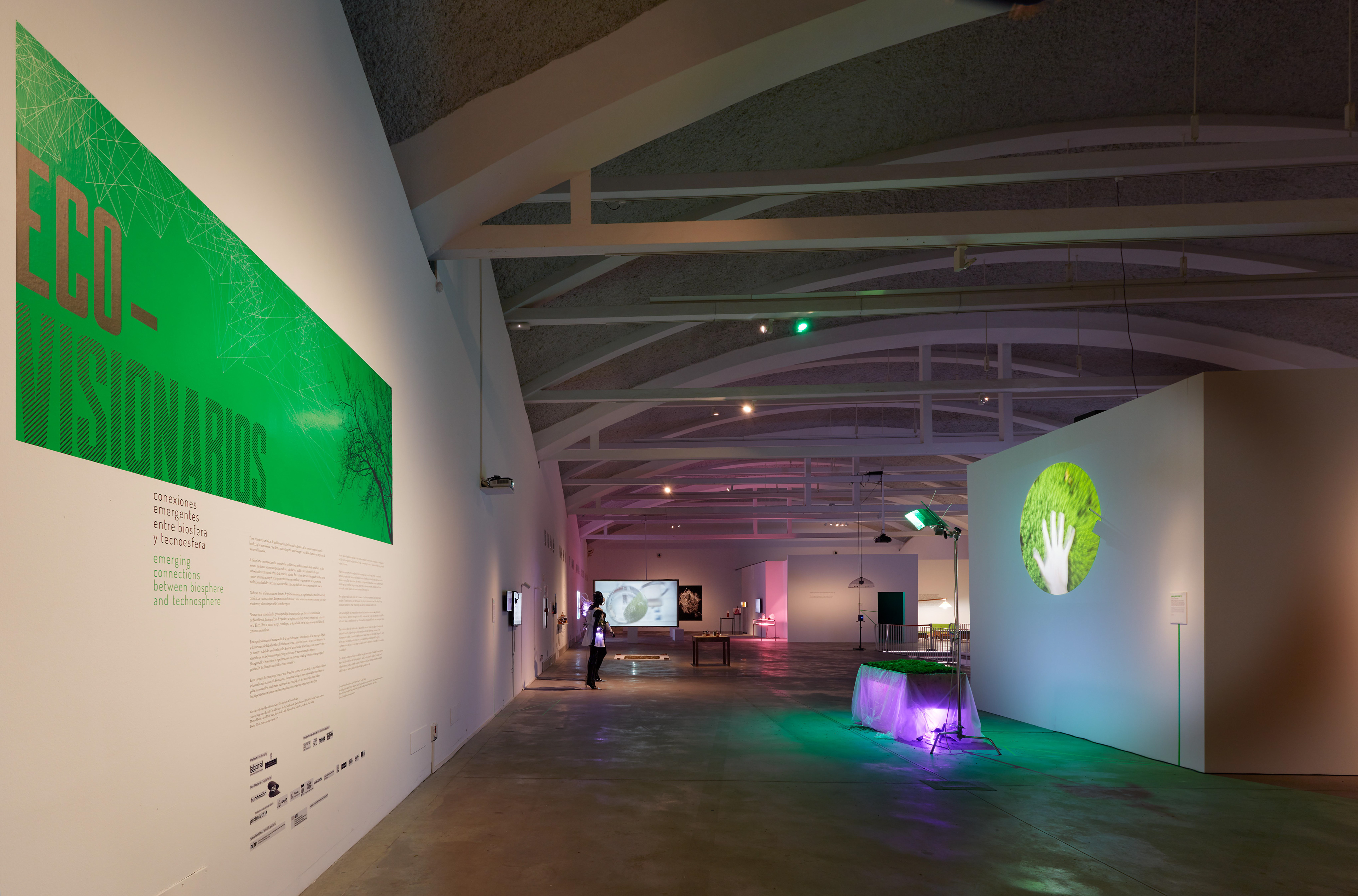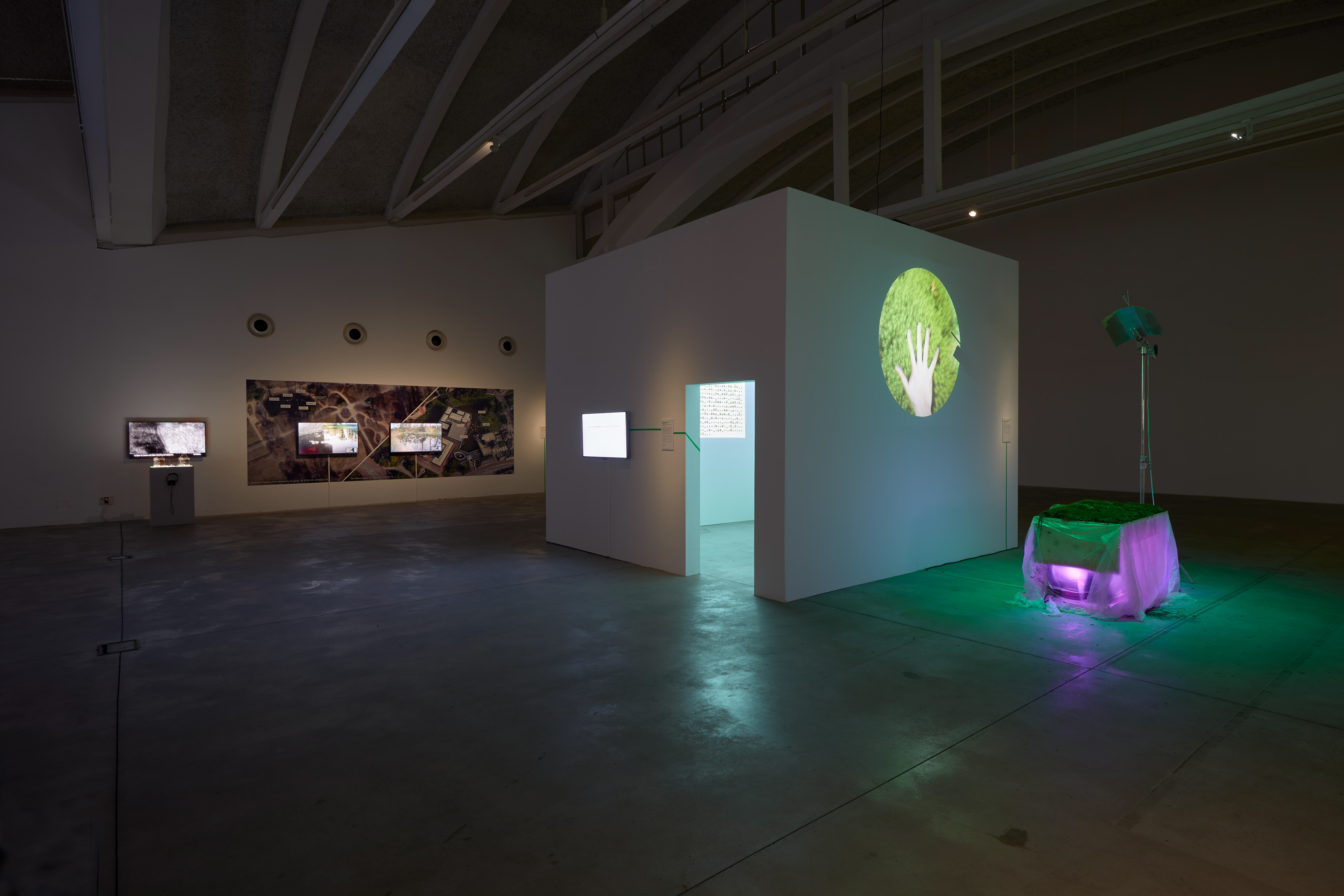 Mossphone at LABoral for ECOVISIONARIOS, Gijon, Spain, 2019.